Content Specialist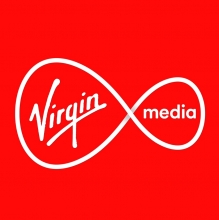 Company:
About Company:
Here at Virgin Media, we help to create a digital world that makes good things happen: for our customers and the communities in which we operate.  Across the UK and Ireland, we offer four multi award-winning services: broadband, TV, mobile and home phone.
We're in the process of growing all parts of our business so we can connect more customers to the things and to the people they care about. Our customers can expect the best from us.
We've been recognised year after year for providing the fastest widely available broadband speeds, and our Lightning network investment means that 17 million homes and businesses will be able to access the benefits of our ultrafast fibre optic network.
Virgin Media is part of Liberty Global plc, the world's largest international cable company. Liberty Global serves a total of 27 million customers with operations in 30 countries; together we're making good things happen.
We've got a big happy team and we're about to get even bigger. 
Check out what career opportunities we have for you and come join the Virgin Media family!
About the Job:
We're on the lookout for a Content Specialist to join our team here at Virgin Media Business. The role will see you leading on all written output for the Wholesale Fixed business, across creative and editorial, to ensure a consistent and credible voice in the market.
You will work closely with in-house designers to answer creative briefs, whether that's coming up with ideas for a brand campaign, concepting and writing a video script or crafting copy for a web page etc. To ensure success in this role, we need someone who can create and own the editorial content calendar, working closely with relevant internal teams and external agencies (PR & SEO) to agree content themes and define a list deliverables. This should include plans to maximise the value of written content by re-purposing and developing related materials as appropriate.
In addition to the above, the Content Specialist will need to process the production of accurate and well-written content, including knowledge gathering from internal stakeholders, fact-checking and approvals.
The Wholesale arm of Virgin Media Business works with reseller partners and network operators to leverage our national fibre network and help deliver better digital outcomes for the UK. As a leading wholesale connectivity service provider, our focus is to work with partners to help them meet their goals - whether they're reselling to end customers or building their own networks.
We are open to consider candidates who are located in commutable distance from our core sites - Hammersmith, Reading, Peterborough, Slough, Manchester, Birmingham and Sheffield.
Skills / Experience Required:
Proven record of producing excellent written content across a short and long-form materials
Demonstrable experience writing technical, B2B content
Ability to comprehend, and conduct independent research into, new themes
Ability to create robust written content about new subject matter areas
Demonstrable experience developing, and working to, timebound editorial calendars
Strong interpersonal skills and willingness to communicate with colleagues across the business
Benefits/Extras:
We offer a wide range of support, rewards and tools - all focused on helping you to prioritise what really matters
We're constantly evolving our approach to enable you to find a great work life balance