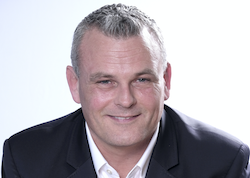 Maintel has become the first tech business to secure a Sustainability Linked Loan (SLL) from HSBC UK, receiving £26m to refinance its existing debt and support its ESG targets.
HSBC UK's SLL bolsters Maintel's commitment to its ESG targets through building clear deliverables into its funding agreement and improving Maintel's ability to continually reinvest in ESG.
Ioan MacRae, CEO at Maintel, said: "As a business with an eye on the future, it's really important that our partners and the decisions we take across the company contribute to society and the environment in a meaningful way."
Roland Emmans, Head of Technology Sector at HSBC UK, added: "As the UK strives to hit environmental targets and consumers demand greater action from businesses to deliver positive societal impact, we expect that Maintel will be the first of many technology businesses to commit to ESG through embedding their finances into those strategies, too."
Maintel's ESG strategy includes lowering greenhouse gas emissions through operational efficiencies and cloud-based product offerings for customers, planting trees and community-based charity work.