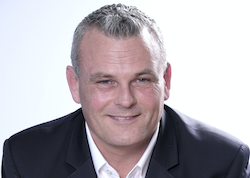 For the year to 31st December 2021 Maintel has reported £34.1m (2020: £30.9m) gross profit on £103.9m revenues (2020: £106.4m), with recurring revenue at 69% (2020: 73%). Gross margin was reported as 32.8% (2020: 29.0%).
Maintel attributed the revenue decline to only a four month contribution from Document Solutions division (Doc Sol) prior to disposal, and supply chain issues surrounding semi-conductor hardware in Q4 2021.
Cloud and software revenues increased as a proportion of total Group revenue to 34% (2020: 26%).
Maintel CEO Ioan MacRae said: "I am pleased with the Group's performance in 2021 despite the combined effects of the national lockdown in early 2021, the wave of Omicron in the latter part of the year, and latterly the global supply chain issues surrounding semi-conductors that is affecting the whole market.  
"To achieve, on a like-for-like basis, organic growth in both revenue and adjusted EBITDA while managing these challenges is testament to the product offerings we now have and the performance from the reshaped Maintel team."
 
Maintel also secured a minimum three-year agreement with HSBC UK, providing a new banking facility for £26m. 
"2021 was about setting the foundation of the business for a return to continuous organic growth, while introducing strategic new products and solution offerings to ensure our differentiation and market relevance for future years," added MacRae.