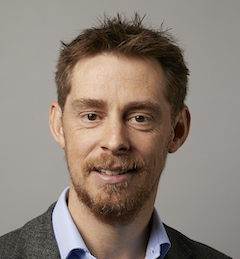 Here, James Hughes, Group Head of Solutions at Sabio, points to the key factors that should be considered when evaluating right-fit cloud contact centre solutions and the transformation programmes they accelerate.
Cloud-based contact centre platforms are changing the Digital Customer Experience (CX) landscape irreversibly. The change, accelerated by the Covid-19 pandemic and the pivot to home working, has been turbocharged by the rise of cloud computing behemoths Amazon AWS, Microsoft Azure and Google Cloud Platform (GCP). The three largest players have dramatically lowered the barriers to almost limitless compute, capable of securely and robustly handling even the most complex of workloads, including the core of all large contact centres – voice.
The democratisation of compute power has paved the way for more vendors to enter the CCaaS space with offerings designed natively for the cloud and adapted for the 'devops' style processes and skills, which include Twilio Flex, Genesys Cloud and Amazon's own Connect solution with other leading players working to catch up. The as-a-service nature of the platforms allows their consumers to significantly reduce run costs, both in infrastructure and personnel previously required to keep on-premise platforms operational and up to date. Successful organisations are reinvesting the cost savings, time and focus into building new CX capabilities for their customers and distinguishing themselves in the marketplace.
While standout companies are maximising the investment in their move to cloud, many others are finding themselves out of pocket and underwhelmed by the results that were so widely touted at the outset. Without the correct planning, expertise or trusted partner, costs can escalate, quickly creating large and continued opex overruns. Cognitive dissonance and the 'curse of knowledge' can lead to the project budget and brainpower being invested in recreating the solution already in place today but with a different technology, leaving little time or money for working on differentiated experiences and scant to show for the investment.
The democratisation of compute power has paved the way for more vendors to enter the CCaaS space
With many organisations understanding that the move to cloud is no longer a question for debate, the focus quickly turns to how, when and with whom. These are clearly key functional questions that require planning, attention and diligence. However, it is critical that programme managers do not lose sight of the 'why?'.
Moving processes to an innovative technology stack or product must always be done with a clear understanding of what efficiencies the change will bring or what opportunities it will unlock. These could be technological, such as scale and flexibility; or could be procedural, like allowing teams to adopt agile approaches to reduce delivery cycles and have greater control of their own CX roadmap. The exact details of the 'why?' will be specific to individual companies and a lack of communality is not necessarily a concern. The importance is that the 'why'? is clearly articulated and is central to all aspects of the programme from business case through to delivery.
Successful programmes will define hypotheses for change at the outset and will continually benchmark progress against them. This process will help to keep focus and increase the probability that you will end in a different, better location to where you started.
Having successfully worked with leading brands across the globe to deliver transformational digital CX programmes we have compiled a shortlist of points to consider before starting your journey:
Take a data centric approach: When declaring your hypotheses make sure they are quantitative, based on existing data and can be easily measured both during and after transformation.
Listen to your customers and your colleagues: Speculating in a meeting room to define perceived benefits is not only insular, it can also be extremely dangerous. Take the time to collect qualitative input through all phases of the programme to make sure you are pointing in the right direction and remain on course.
Find an experienced partner: Unless the outcome of your programme is a core competency of your business, de-risk and accelerate by working with an experienced partner. There are few prizes for blazing your own trail when a path already exists.
View technology as an enabler, not an outcome: It is easy to get excited about cool new tech but remember that it alone is inert. Technology must be coupled with a change of process or approach to create a different outcome. So start with the outcome and work back to understand which technology set can best help you get there.
Critically, review your procurement process: Paper-based approaches are seldom suited to procuring cloud technologies and often overlook the low cost, low risk opportunity to try them in a real world environment first. Make sure your process is modernised to increase your chance of success.