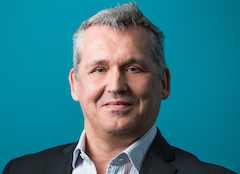 TelcoSwitch has received a leadership and strategy boost following the appointment of former Maintel CEO Eddie Buxton (pictured) as Chairman of its Board. 
He spent over ten years as CEO of the AIM-listed cloud and managed services firm and is credited with driving business transformation, revenue, profitability and growth. 
TelcoSwitch founder and CEO Russell Lux said: "Eddie's appointment is a key part of our strategic plan to increase our leadership capabilities. 
"He has an exceptional level of experience and is highly regarded in our industry and in the funding and operating space. He will be a fantastic asset as we move forward."
Buxton added: "With a number of key activities underway to bolster our product offering to the market and increase our customer base through acquisition, this is an exciting time to be joining such a dynamic organisation."
Prior to Maintel he held leadership positions at Redstone Telcom, Onetel and Cable&Wireless, focusing on business development, M&A, fundraising, restructuring and strategy.