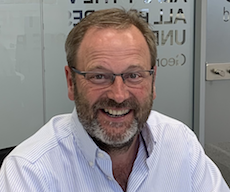 Babble's hire of former 8x8 channel chief Charles Aylwin as Sales Director signals a stepping up of the LDC-backed comms provider's growth ambitions.
Aylwin is tasked with expanding the company's core markets in comms, contact centre and cybersecurity. 
His industry experience encompasses mobile communications and network infrastructure and includes a ten 10 year stint at Voicenet Solutions where he became EMEA Head of Channel for US giant 8x8 which acquired Voicenet in 2013.
Babble (formerly known as IP Solutions) CEO Matthew Parker stated: "I have known Charles for nearly four years from his time at 8x8. He is a talented and experienced business and sales leader."
Aylwin added: "I'm joining Babble at a pivotal stage in its development to grow the business and increase the footprint across our propositions and verticals."