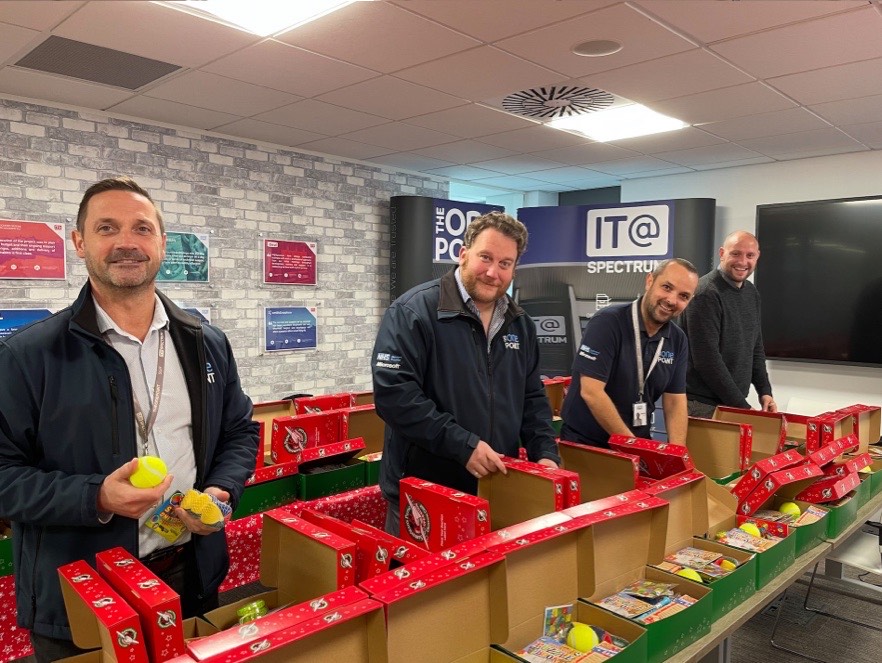 For the ninth year running, The One Point has sent 100 Operation Christmas Child Appeal shoeboxes to disadvantaged children around the world.
Each shoebox is filled with essential hygiene items, stationery and school items, toys, games, and toys, before being distributed by the charity, Samaritans Purse.
Staff from The One Point volunteered to collect and donate items and pack, label and prepare the shoeboxes for distribution.
Martin Lauer, The One Point CEO and Founder, said: "Our team have been sending 100 shoebox donations to the Operation Christmas Child Appeal now for nine years.
"Our packing day is an event that brings together our whole team. The cause means a lot to us since we know our donation makes such an enormous difference to the children receiving these gifts."