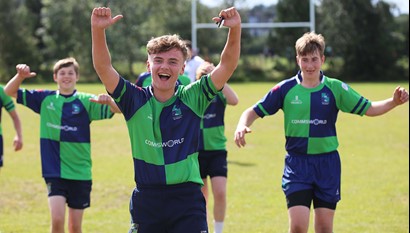 Commsworld will partner with Boroughmuir Rugby and Community Sports Club for a further four years following a decade of financial support which has been converted into success on the field and in the community.
The Edinburgh-based network provider has invested a total of over £250,000 into the club and supported its Youth Rugby Academy and the Bill Watson Youth Rugby Bursary programme, both designed to bring young people into the game.
Commsworld CEO Steve Langmead said: "This support helps young people to view rugby as a fun, inclusive sport, and benefits the nation as it reaps the rewards of excellent players coming through the academy system."
Boroughmuir academy players Mike Jones and Cammy Scott made it to the Scotland squad for the U20 Six Nations.