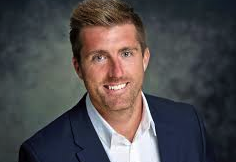 Fareham comms provider Aerial Direct has snapped up software developer IPCortex, adding a ready-made channel and tech expertise that Aerial founder and CEO David Kilby (pictured) says will boost his firm's capabilities in DX and UC&C. The financials of the deal were not disclosed.
"The acquisition is a major growth opportunity for both businesses, allowing us to expand our service offerings," he said. 
"It also means we are in a stronger position to support organisations through their digital transformation journey as they look to implement unified communication and collaboration solutions and drive efficiencies."
Kilby confirmed that IPCortex will continue its channel-only route to market and that beyond the appointment of Aerial Direct's Glyn Thomas as IPCortex MD there will be no other immediate operational changes.
"Aerial Direct has the ability to execute on IPCortex's growth plans by offering greater commercial resource, scale and an increased focus on expediting the development of features that are important to resellers, especially as they support customers shifting to cloud-based environments," said Glyn. 
"The acquisition assures a long-term future for the IPCortex platform which currently has more than 80,000 business users."
IPCortex founder and CEO Rob Pickering added: "Aerial Direct offers an opportunity for IPCortex to accelerate the next stage of our growth, and the acquisition supports our strategy to invest in IPCortex's commercial infrastructure."