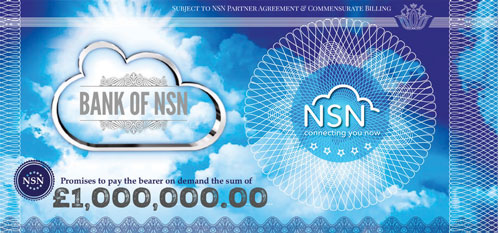 At the inaugural NSN Awards event at 'The NSN Arms' last month Channel Director Ryan Kersey delivered an inspirational speech to an audience of partners and suppliers. Far and away the most significant part of his speech was the statement that NSN had managed to deliver more than £1M in commissions to its channel partners in 2017.
"In an industry where the majority of Finance Directors and CFO's are seeking to reduce and curtail commissions paid out, NSN is actively striving to increase the level of value we can return to our partners" stated Kersey. "Adding in Energy and Cloud IT commissions from peripheral 'green shoots' NSNrg Limited and Cloud 100 Limited, the potential earnings for NSN Partners are only set to increase in 2018."
Highlighting the potential for NSN Partners to increase their earnings by 'going global' with NSN's Global Partnership Programme, MD Nick Shraga commented: "With the launch of the South Africa Partner Channel in January of this year we now have 100's of customers billing across South Africa in the Rand, so if you have any UK clients with connections in SA you can get them connected with zero fuss or stress."
Astounding growth
"The fact is that the sun never sets anymore on your potential to increase your recurring income streams with NSN. We now have customers connected from San Francisco to Sydney and from Harrogate to Hong Kong. The is frankly astounding and exciting for all of us here at NSN," added Nick Shraga.
NSN's CEO Mark Shraga believes the future is brighter than it has ever been for NSN and its partners. "Building on two decades of commitment to returning value to channel partners, I am personally delighted that we have stayed true to our promise to loyal and committed partnerships. When sketching out the brand and the focus of NSN back in 2010, I never dreamed it would increase its reach so dramatically.
More green shoots
"It really is a testament to our people and our partners. With senior staff having a meaningful stake in the green-shoots sprouting out from NSN, the growth horizon is totally limitless as we are keeping our best people for longer than ever." "With service delivery being core to the needs of every successful business NSN has invested in the systems, people and services that can offer the highest quality with a competitive edge. Our clients and partners both feedback regularly to tell us where we have stood out from the general market place, both in how we deliver new installations and how we respond when things go wrong.
"The sun never sets on your potential to increase your recurring income streams with NSN." - Nick Shraga, MD, NSN
NSN has always delivered…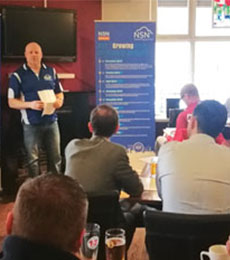 "NSN has always delivered on helping us create value here at ABC Ltd, and we have seen our commissions grow year in year out over the last 3 years. This month we received a five figure commission statement, our largest ever, and I can absolutely say NSN are meeting and exceeding my expectations." - John Miller CEO ABC Ltd
For your global pass to limitless earnings, please email Ryan
Kersey today at ryan@nsn.co or call him on 08000546200