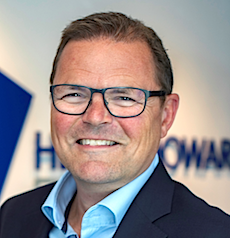 In a company update independent lender Henry Howard Finance (HHF) reported record portfolio growth during the first half of 2018 funding more than 4,000 businesses as asset-based lending volumes grew by 30 per cent to £57m.
The company supports more than 30,000 companies across the UK and has seen a year-on-year increase of 50% in own book lending.
The combined asset-based lending divisions within HHF paid out more than £57m funding during the last six months. 
HHF has recently reconfigured its business, including the sale of the HHF Cashflow Division, to focus on growing its Asset Finance, Retail Finance and Vendor Finance businesses.
 
CEO Mark Catton (pictured) said: "We continue to invest in our technology platform which allows credit decisions and documentation in minutes. We are also investing heavily in our funder platform and capabilities, backed and supported by the British Business Bank."