Product Marketing Executive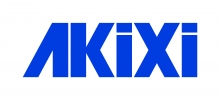 Company:
About Company:
Akixi is a small, dynamic and highly successful privately-owned company based in modern offices in central Crawley, West Sussex, and with customers around the world. It has developed a cloud-based real-time contact centre analytics application which is sold through a network of IT and telecoms partners with over 3,000 active customer sites globally.
About the Job:
As a Product Marketing Executive, you will play a key role in bringing to life Akixi's product roadmap and facilitating the go-to-market strategy. Working alongside the Product Manager and Marketing Manager, you will transition our product and service features/enhancements from concept stage through to release.
You will be a product champion and advocate for the Akixi portfolio, playing a fundamental role in
establishing product marketing best practices across the business. You will consistently approach the product in a customer-centric manner, ensuring the user is at the heart of all developments.
This is a new position within a growing company and, as such, there is potential to develop the role and make it your own.
Key Responsibilities:
Planning: Work with Product and Marketing Managers to identify the features/enhancements for promotion
Planning: Liaise with Product Manager regarding product feedback to help drive the Akixi roadmap
Planning: Liaise with Marketing Manager regarding development and publication of materials
Demonstrations: Deliver live and remote product demonstrations to educate Akixi staff and partners on enhancements, features and products
Demonstrations: Give onboarding training (webinars) to new Akixi partners
Materials: Completion of release notes for publication
Materials: Develop technical and educational documentation (e.g. user guides, white papers and training assets)
Materials: Build sales training tools
Messaging: Create product level messaging for partners and end users
Messaging: Clearly articulate the value of our products and services
BDM Support: Provide product sales support to Akixi Business Development Managers Communicate and share knowledge with others
Promotion Marketing Content and Collateral
Social Media Marketing
Skills / Experience Required:
2 years' experience in a similar or related field (e.g. technical, marketing, business)
Excellent level of written and verbal communication
Ability to translate and impart technical information for different audiences
Good presentation skills (online and face to face)
Experience in generating educational and marketing assets
Strong team player – willing to work for the team to ensure goals are met
Ability to work on own initiative
Ability to manage multiple tasks
Strong IT skills, especially MS Office (Word, Excel and PowerPoint)
Flexible and open to change