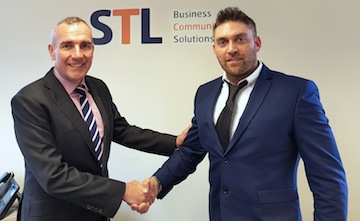 Witney-based STL Communications has acquired local IT firm SolveIT Solutions for an undisclosed sum. SolveIT staff will now be housed at STL's Park House HQ
STL MD Brendon Cross said: "The strategic addition of SolveIT Solutions is a key piece in the STL jigsaw which gives us the full range of on-premise and hosted IT services.
"We are now able to offer our customers the complete desktop experience together with supporting voice and data services such as leased lines, Wi-Fi and mobiles."
Paul Govier, MD of SolveIT, added: "This opportunity to join forces with STL comes at an opportune moment and means that we can provide our customers with a more comprehensive level of support and service because of the existing STL infrastructure.
"We are also looking forward to extending our expertise to the large base of STL customers who currently procure their IT services from elsewhere."