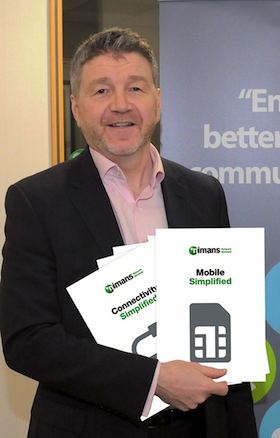 A Nimans roadshow in May will give resellers a simple route map towards gaining proficiency in selling network services including mobile, connectivity, hosted PBX, broadband along with billing.
Venues are Manchester's Museum of Science and Industry (May 8th); The Arena, Basingstoke (May 16th); and the National Space Centre in Leicester (May 23rd).
The events also provide a stage for Nimans to spotlight its new reseller portal, The Hub, gain insights into the company's Simplified Service model, get hands on with its Simplified Hosted PBX platform, and hear about the distributor's wider strategy.
Head of Network Services Mark Curtis-Wood (pictured) said: "We recognise that network services can sometimes seem complex for some resellers - from the technology itself to billing and recurring revenue.
"It's a journey where many resellers are at different stages, but we want to help them capture additional revenue."