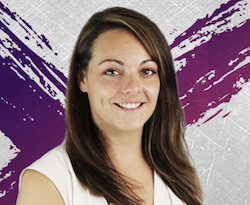 Audio visual and document solutions distributor Midwich has promoted Jenny Hicks to the role of Head of Technology.
She has been with the firm since 2012, joining the technical division as an IP Video Specialist.
She later progressed to the role of Technology Manager in 2013, responsible for managing Midwich's portfolio of technical video brands.
Following the launch of the Technical division in 2015 Hicks assumed the role of managing the company's Technology Specialists and Technical Support teams.
She said: "The breadth of knowledge across our numerous businesses at Group level is Midwich's greatest strength. Each business is unique in their specialist areas and I am excited to learn from them to drive future opportunities for Midwich."
Tom Sumner, European Director, stated: "Jenny's strong technical knowledge, coupled with a sound commercial awareness will be of great benefit to the wider international Group, in addition to our UK operations."