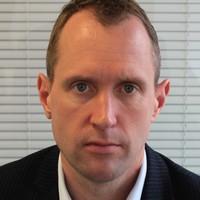 Cerberus Networks boss Bob Hendy is calling on resellers to differentiate their sales approach by offering customers an upgrade to ultrafast broadband services.
"We are looking to break down the longstanding cost barriers that have held back the adoption of FTTP. With over 10 years of experience serving the channel, we're keen to welcome new partners looking for innovative ways to help their clients and win business. We think that these new ultrafast broadband services offer resellers a great way to differentiate and add value.
Hendy (pictured) says his channel partners get access to discounted pricing, a dedicated account manager and an advanced portal and mobile app for ordering and managing ultra-fast services.
Cerberus is also taking part in Openreach's trial of the G.Fast variant of FTTC, also offering up to 330Mbps but over a copper line.
"By investing in our network and pricing services much more affordably, we expect to see more take up of these next generation technologies. Right now, FTTP roll-out is fairly limited but where it is out there it is the only alternative to ADSL. We want customers to be able to take full advantage of the technology," added Hendy.