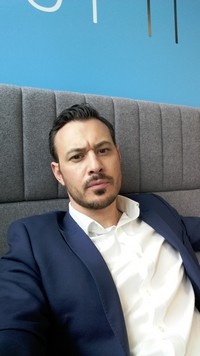 Data, voice and cloud solutions service provider FluidOne has appointed Keith Wilkinson as Wholesale Account Director. Wilkinson (pictured) joins after spells with Murphx and Juniper Bridge and was a founding team member of the latter from 2009 to 2013, assisting in the rapid growth of the support technology company.
Wilkinson, who has 10 years' experience in the IT & Telecoms industry, will be tasked with building commercially attractive services that utilise FluidOne's carrier grade core network. He'll leverage his knowledge of the marketplace to grow the channel, particularly by focussing on L2TP partners.
Phillip Oliver, Sales and Marketing Director at FluidOne said: "Keith's decade in telecoms makes him an invaluable asset when delivering against FluidOne's wholesale objectives. His proactive and consultative approach, coupled with his entrepreneurial background, ensures he will add an extra layer of innovation to our maturing wholesale audience that requires both unique and commercially sound solutions."
Wilkinson said: "FluidOne has great potential and is driven by a passionate, dedicated and ambitious team which I am thrilled to be part of. The increased impetus on our channel community will ensure we continue to innovate and build product incentives providing further growth opportunities for our partners."