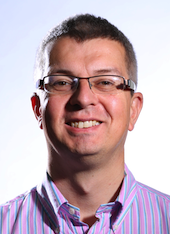 Elitetele.com's Rob Burbidge has been promoted to Group CFO. He joined the company in 2013 following a spell at Knight Corporate Finance where he advised IT and telecoms companies on acquisitions, sales and refinances.
Burbidge's promotion from Financial Director signals an increase in Elitetele.com's M&A activity as it dips into a £20m acquisition war chest.
The buy and build strategy will be spearheaded by Burbidge who will be working alongside Alex Cliffe, Commercial Director, and founder and CEO Matt Newing.
Newing stated: "As we move into a highly acquisitive phase for the business, we recognised the need to have a dedicated CFO with strong acquisition experience.
"Rob has helped Elite find and successfully complete 14 acquisitions to date, and he will now lead our internal acquisitions team whose task is to fast-track our M&A activity."
Elite has acquired 15 companies since 2008, all of which have been funded through internal cashflows and conservative leverage with no outside investors.
The group now has revenue in excess of £50m with underlying EBITDA of over £8m, representing growth of 37% and 43%.
The company also has 165 staff based across seven locations.