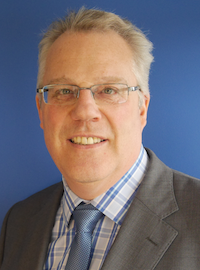 Comstor UK's Sales Lead Clive Hailstone has been promoted to the MD role, reporting to Willem de Haan, SVP Comstor Europe.
Hailstone has been with Comstor for over ten years years and is now sharply focused on initiatives that support partners in all the Cisco technology markets, especially the key growth areas of security, services, software and all aspects of the Network Intuitive strategy.
de Haan commented: "Clive has been a key part of Comstor's leadership over the past ten years, so I'm delighted to see him play a larger role as we look to continue to enable partners to grow with Cisco technologies and Comstor value-add services and support."
Hailstone added: "The new Cisco strategies enable customers to adapt to the digital demands of the modern world."
Mike Smith, Cisco, RSM Cisco UK Distribution, added: "Clive has a great opportunity to build a next generation distribution model within Comstor UK, aligned to some of the priority areas of security, services and recurring software offerings which Cisco is very keen to support."