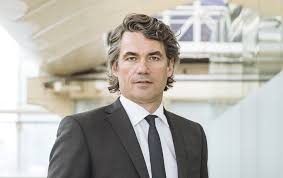 BT has kicked off a search to replace CEO Gavin Patterson who is to step down later this year having been with the business for 14 years. The decision follows a share holder backlash on the company's latest results and plans to cut 13,000 jobs. BT Chairman Jan du Plessis said: "The Board is fully supportive of the strategy recently set out by Gavin and his team. But the broader reaction to our recent results announcement has demonstrated to Gavin and me that there is a need for a change of leadership to deliver this strategy."
Patterson, who will continue to lead the business during the transition phase, said: "It's been an honour to lead BT since 2013 and serve as a member of the Board for the last 10 years.
"We've achieved the transformation of the business in recent years with the launch of BT Sport, the purchase and integration of EE, and the agreement to create greater independence for Openreach. That, combined with the critical expansion of our superfast broadband network to 27 million customers, and our stated ambition to reach 10 million homes with ultrafast broadband by the mid-2020s have fundamentally repositioned the company."