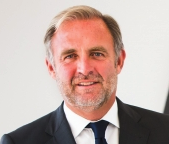 Alexis Brabant has joined Arrow's Enterprise Computing Solutions Business as VP of EMEA Sales.
He was previously VP of the company for Southern Europe, Nordic Region and Eastern Countries.
He joined Arrow through the acquisition of the business he founded (Mambo Technology) by the Altimate group in 2009, which was acquired by Arrow in 2012.
Brabant assumes a new role in the technology provider at a time when Arrow has been doing particularly well in sales through partners for European enterprises.
He has also been regional director of Iberia and Country Manager for Spain, VP for the South of EMEA for the distributor.