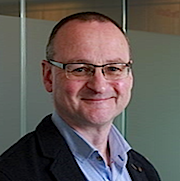 Adept4 has bolted on 30-plus years industry experience with the hire of former Microsoft strategist Mike Williams as CTO.
The appointment coincides with a period of investment in the company's managed and cloud services portfolio.
For the past seven years Williams operated as a technology strategist for Microsoft helping MSPs to build services-led portfolios, a task that gave hime a strong grounding to lead the strategic development and delivery of Adept4's managed services portfolio.  
"I have a passion for technology and the role it can play in an organisation's success," stated Williams. "We don't just want to satisfy our clients, we want to be an ongoing partner in their success. That means helping to innovate for them."
Adept4 MD David Griffiths added: "Mike's passion and commitment are representative of Adept4's ethos and we welcome his expertise in delivering client focused thought leadership."