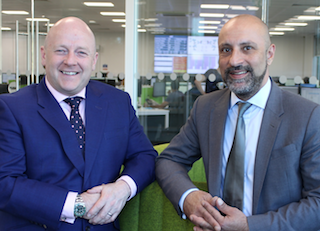 Content Guru has bolted on 20 years of comms sector and leadership experience with the hire of Jay Choudry as Solutions Consultant Director. 
Choudry's previous roles include a six year stint as Head of Future Workplace at Vodafone, a position that followed a long spell at Cable& Wireless Worldwide and previous assignments at 2e2 Solutions, Verizon Business UK, Getronics UK and Comparex Networks UK.
He joins Content Guru, part of the Redwood Technologies Group, as the cloud business continues to make strong advances across global markets including the US and Asia-Pac regions, while its presence in Germany and the Netherlands is also strengthening.
"I'm joining Content Guru during at a strong period of growth in the UK and internationally," said Choudry. "This year has seen some great international developments and it's an exciting time to be working in the contact centre market."
Content Guru's UK Sales Director Edward Winfield added: "As we continue to build a strong commercial team Jay brings years of experience and expertise to the company."
Pictured (l-r): Edward Winfield and Jay Choudry